On behalf of the staff at Silverlake Animal Hospital, we are honored to pay respect to our beloved animal friends who have passed. We also welcome you to create a lasting tribute for your beloved pet or animal friend on our website's Pet Memorial page. Please feel free to complete the following Pet Memorial Form in Adobe Acrobat format, which requires the free Acrobat Reader to view.
Download & Print Questionnaire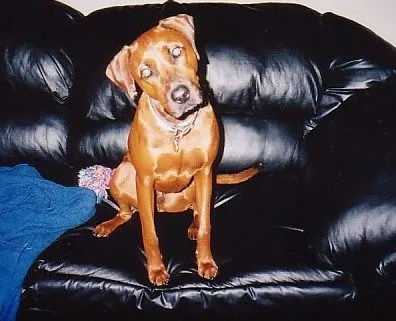 THE LAST BATTLE
If it should be that I grow frail and weak
And pain should keep me from my sleep,
Then will you do what must be done,
For this -- the last battle -- can't be won.

You will be sad I understand,
But don't let grief then stay your hand,
For on this day, more than the rest,
Your love and friendship must stand the test.

We have had so many happy years,
You wouldn't want me to suffer so.
When the time comes, please, let me go.
Take me to where to my needs they'll tend.

Only, stay with me till the end
And hold me firm and speak to me
Until my eyes no longer see.

I know in time you will agree
It is a kindness you do to me.
Although my tail its last has waved,
From pain and suffering I have been saved.

Don't grieve that it must be you
Who has to decide this thing to do;
We've been so close -- we two -- these years,
Don't let your heart hold any tears.
In Loving Memory Of Our Beloved Saber
Prior to us getting Sinbad our other American Cocker Spaniel (Brandi) had just passed. Dr. Susie Quast, contacted my husband & I about adopting another one. We adopted and named our newest friend Sinbad. During his puppy years, our friend was treated for Parvo at Pearland Animal Hospital on Hwy 35. Sinbad overcame his bout with parvo. Both of our Cocker's passed with IMHA. He had him for 4 short years although it seemed much, much longer.
The synpathy card you send to us said, "Gone from our side, but not from our heart". We truly miss both of them not being at our side. We would like to personally "THANK" the entire Pearland and Silverlake Animal Hospital staff, for caring for our very, very special friends Sinbad & Brandi.
I will continue to pray that an intervention be found soon for this deadly illness.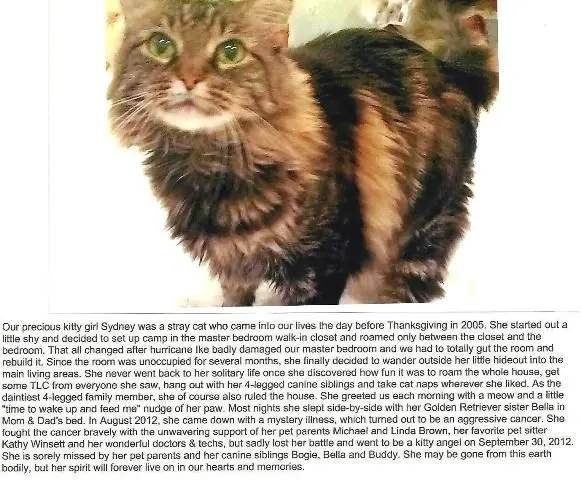 ---