Grade 1 Grade 2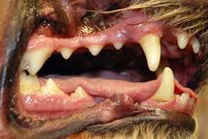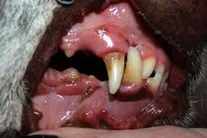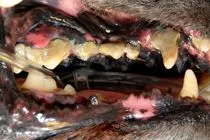 Following your pet's dental evaluation, Silverlake Animal Hospiral will give your pet a grade based on a dental grading scale of grade 0 to grade 4. We recommend a professional dental cleaning and evaluation under anesthesia for any pet receiving a grade 2 or higher.
Grade 0-No plaque or gingivitis present. Young, healthy dogs and cats between 6 and 12 months of age are often grade 0.
Grade 1-Mild gingivitis and plaque are present. A grade 1 condition is often reversible with brushing and appropriate chewing.
Grade 2-Mild to moderate tartar (mineralized plaque and bacteria) and gingivitis are present on multiple teeth. Gingivitis is usually reversible after professional scaling and polishing.
Grade 3-Heavy tartar and periodontal disease with bone loss are present. With grade 3 patients, oral pain is likely. Tooth lesions and fractures may be present under tartar.
Grade 4-Severe tartar, periodontal disease, and oral pain are present. With grade 4 patients, tooth loss is imminent.